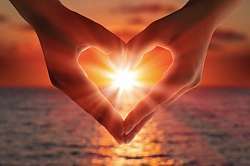 Date:
Sunday 19 January 2020 (10:00 -17:00)

Location:
17 Lower Redland Road, Redland
Teacher :
Christine Jeffcutt
Coordinator :
Irene Cleghorn
Contact person : Irene Cleghorn
Tonglen is an ancient Tibetan everyday experiential practice. It teaches us how by accepting and resting with our own suffering and being gentle and kind to ourselves we can empathise and be more compassionate towards the suffering of others.
The world today that we see in the news and our own daily lives produce many challenges which can often make us feel helpless or alternatively determined to try to change the way things are. Both feeling helpless to change or trying to change how things present themselves creates a struggle in our minds and hearts that can lead to all kinds of negative feelings and reactions such as causing us to withdraw in to ourselves and close down or become aggressive and angry as we try to make people and situations different from what they are.
"The everyday practice is simply to develop a complete acceptance and openness to all situations and emotions, and to all people, experiencing everything totally without mental reservations and blockages, so that one never withdraws or centralises onto oneself." Chogyam Trungpa Rinpoche
This workshop will introduce the theory and practice of tonglen - which means sending and taking - in more depth so that we can bring the practice of Tonglen into our daily lives both on the spot or in sitting meditation. All that is needed for this workshop is your natural ability to breathe and your natural intrinsic and open mind and caring heart. This is a simple but often challenging, yet powerful practice which can transform pain in to joy, which like the ripples on a lake will spread and transform your life and the lives of others.
Christine Jeffcutt will teach this workshop. Christine has many years practice and experience of working with her mind and heart and the power and transformational qualities of tonglen.
The day will begin at 9.30am for tea, coffee and refreshments. We will start at 10am with a break at 12.30 for lunch. The afternoon session will recommence at 2pm and the day will finish at 5pm. You will need to either bring your own lunch or pop out to buy lunch. We do not have facilities for heating food.
The cost for the day is £35 early bird if paid up front before Tuesday 31st December. Thereafter, the cost will be £40. Concessions are available, please ask!
To register, please click on the link below.