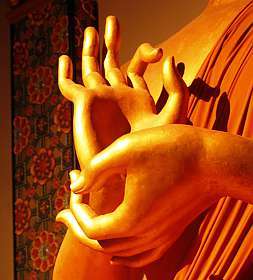 Date:
Wednesday 16 September 2020 (19:15 -21:00)

Location:
17 Lower Redland Road, Redland
Bodhichitta practice is a loving kindness and compassion practice from the Buddhist Mahayana tradition. There will also be simply sitting Shamatha practice. Open to all.
This evening will start with simply sitting. Bodhichitta practice will be a guided practice and is an opportunity for us to connect with our sense of wanting ourselves and others to experience loving kindness and compassion.
Our doors open at 7pm for socialising with refreshments.
Meditation instruction is available. Sitting practice begins at 7.15 pm and the evening finishes at 9.00 pm.
A voluntary donation of £6 (or more or less) will enable us to maintain the upkeep or our centre, provide weekly open house practices and regular programme events. Your generosity will be appreciated.