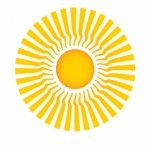 Date:
Saturday 27 February 2021 (19:30 -21:00)

Location:
Bristol and S.W. U.K. Shambhala Meditation Group
The monthly 'Shambhala Sadhana' is an opportunity to gather together as a community. It will take place on, or near, each full moon.
This event is being hosted by London Shambhala who have kindly invited us to attend.
It is open to anyone who has attended Enlightened Society Assembly or a Shambhala Sadhana programme and has got a copy of the text.
Join us online via Zoom using this link.
Zoom opens from 7.30 - 9pm