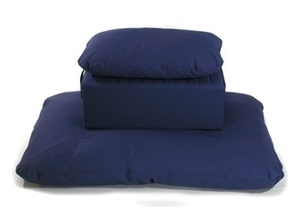 Date:
Wednesday 5 February 2020 (19:15 -21:00)

Location:
17 Lower Redland Road, Redland
Our regular monthly Wednesday evening session for new and experienced meditators.The evening will include mindful movement, meditation and discussion on a slogan or reading from a Buddhist text. Open to all.
The evening starts with either tai chi shibashi or shamatha yoga. These are short gentle practices which encourage us to be mindful of our bodies.
The second part of the evening is a guided mindful meditation practice, led by an experienced meditation teacher.
The final part of the evening is a discussion on a Shambhala or Lojong slogan or on a short reading from a Buddhist or Shambhala text and lots of time for questions.
This event is will appeal to everyone whether new to mindfulness and meditation or have some or a lot of experience of meditation - so all are welcome. Just turn up!
There is no charge for the evening but donations are always welcome.
Arrive from 7pm for refreshments and a chance to socialise.
Sitting will commence at 7.15pm and the evening will finish at 9.00pm.
A voluntary donation of £6 (or more or less) will enable us to maintain the upkeep or our centre, provide weekly open house practices and regular programme events. Your generosity will be appreciated.