Covid-19 Update from 5th November 2020
The Tuesday evening meeting in Stroud, the Wednesday evening meeting in Bristol, and the Community Retreat (second Sunday of the month) in Bristol will take place online only after the 5th November until the lockdown ends.   
Full information can be found by clicking on the programmes below.  Please note that when you register for an event an automatic response email is sent out giving you zoom joining instructions.  Early registration is advised.  If you register and find you have not received joining instructions within 48 hours, please email:
[email protected]
You are invited to join an event 10 minutes before the start time, bring a cuppa and have a chat!  The gong will sound when it's time to mute and begin sitting.  One on one meditation instruction is available for new and experienced meditators.  Please ask!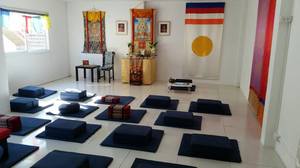 Date: Wednesday 2 December 2020 19:30 21:00
Our open evening session consisting of meditation practice, readings, discussions, etc Everyone welcome, either at 17 Lower Redland Rd, or online on Zoom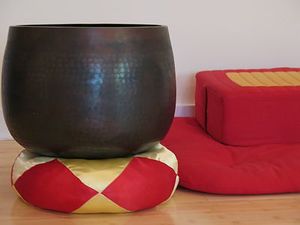 Date: Thursday 3 December 2020 19:45 00:00
Zoom Online event: This is a regular Thursday evening of community meditation practice for people living in Dorchester or local to Dorchester.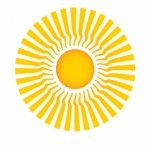 Date: Sunday 6 December 2020 11:00 12:00
The Shambhala Sadhana is held on the Sunday nearest the full moon for that month. You are invited to join us if you have received permission to do this Sadhana