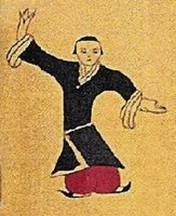 Date:
Wednesday 23 October 2019 (19:00 -21:00)

Location:
17 Lower Redland Road, Redland
Price

:
£
£8 non members £6 members
What does it mean to co-ordinate mind and body? Meditation seems to prioritise mind, while the Eastern 'martial' arts emphasise physical practice – are they complimentary? And can the practical study of conflict and violence actually promote peacefulness?
Meditation is a core element of many Eastern 'martial' arts. Yet it's not obvious how meditation might be integral to practical training in managing conflict and violence. The Japanese art of Aikido has been described as the 'Art of Peace' – yet it includes practice with weapons and in responding to physical attacks. Is it possible to meet aggression with a non-violent attitude and still walk away unharmed?
This talk will explore some of the relationships between meditation and practices which seem primarily physical. Whilst it's become a cliche to say that mind and body are inseparable, do we actually synchronise them in our daily lives? Does our calmness on the meditation cushion transfer to situations when we're under pressure? And how do these systematic practices support us to develop in structured ways?
Pete Bailie is a teacher (Sensei) of Ki-Aikido which he has practiced for twenty five years. He has also taught movement for actors at drama schools including the Bristol Old Vic Theatre School. He was formerly a lecturer in Drama at The University of Bristol, and is a member of the Bristol Shambhala Centre.
Tea and a chat will be available from 7pm. Sitting will commence 7.15pm and the talk will start around 7.45pm.