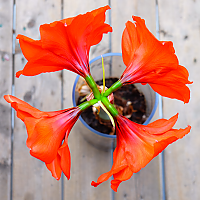 Date:
Sunday 6 September 2020 (10:00 -17:00)

Location:
17 Lower Redland Road, Redland
Teachers :
Sue Blackwell & Irene Cleghorn & Colin Tracy & Christine Jeffcutt
Contact person : Sue Blackwell
The 4 Reminders are essential Buddhist teachings and are designed to wake us up and break our habit of sleep walking through life. They reveal the urgency of spiritual awakening and living with a purpose.
This talk will be given virtually, via zoom. To get the zoom link you will need to REGISTER first.
The 4 reminders turn our minds towards the dharma. They are very simple and straightforward and require us to break the habits of a lifetime. They urge us to wake up before it's too late. They provide purpose and meaning to our lives.
This online one day workshop will be taught by Irene Cleghorn, Sue Blackwell, Colin Tracy and Christine Jeffcutt
In both Buddhist (B) and layman's (l) language, the 4 reminders are:
(B) This precious human birth:
(l) Appreciate your Life. Do something meaningful with it.
(B) Impermanence:
(l) Life is short (and then you die). Don't waste time.
(B) Karma:
(l) You create your own reality. Make sure its a good one.
(B) Samsara:
(l) Going in circles in pointless. Wake up!
By contemplating the 4 reminders, we can see how they relate to our everyday lives and how all life on our planet is subject to these 4 realities. So we need to wake up now before it's too late!
The early bird price of £30 should be paid to our account by no later than 16th August. The full cost thereafter for this event is £40. However if finances are a problem, please let us know as we will not turn anyone away if they can't afford to pay.
1-1 Meditation instruction is available for newcomers.
Full price is £40. Early bird is £30 if paid by no later than 16th August 2020.
Once you have registered, you will receive an automated email giving full details of the zoom link and password for this event and how you can pay.
We look forward to seeing you at this event.