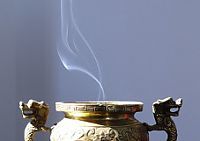 Date:
Tuesday 10 November 2020 (19:30 -20:30)
Tuesday 17 November 2020 (19:30 -20:30)
Tuesday 24 November 2020 (19:30 -20:30)

Contact person : John Seex
All are welcome to join the Stroud groups via zoom for an hour of group practice to consist of guided meditation, talks or a reading and discussion. Hope to see you then!
This one hour session of group practice is an opportunity for us to gather together for community practice and all are welcome.
The session will consist of guided meditation practices, with volunteer guest presenters from within the group of attendees who would like to offer a reading on a Buddhist or other dharma text, a teaching followed by discussion and sharing. There are also themes over one or more weeks which again are presented by volunteers from within the sangha of attendees.
To join these evenings you will need register.
Once you register, you will receive an automated response email with zoom details of how to join in.
We look forward to seeing you and practising with you.