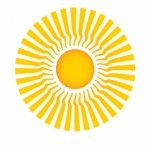 Date:
Sunday 4 October 2020 (11:00 -12:00)

Location:
17 Lower Redland Road, Redland
Coordinator :
Sue Blackwell
Contact person : Sue Blackwell
The monthly 'Shambhala Sadhana" is an opportunity to gather as a community. It will take place on, or near, each full moon.
It is open to anyone who has attended Enlightened Society Assembly or a Shambhala Sadhana programme and has got a copy of the text.
This event will be held online via Zoom. Please register to receive the link and password.