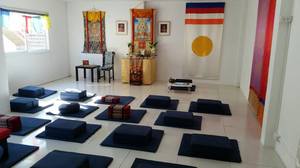 Date:
Wednesday 13 January 2021 (07:30 -21:00)

Location:
17 Lower Redland Road, Redland
Coordinator :
Peter Bailie
Our open evening session consisting of meditation practice, readings, discussions, etc. Everyone welcome,
This regular Wednesday evening session, will consist of meditation and some sort of activity - reading, discussion, talk, movement, etc.
Meditation instruction will be offered to people new to meditation.
Password for this evening's session: 626382
There is no need to register to attend, please click here at the start of the session.