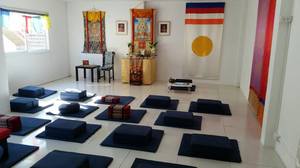 Date:
Sunday 11 April 2021 (10:00 -00:00)

Location:
17 Lower Redland Road, Redland
Coordinator :
Peter Bailie
Contact person : Sue Blackwell
oin us for this 3-hour (or via zoom for one and half hours) group meditation practice. Longer periods of meditation allow our minds and bodies to settle and refresh. All welcome.