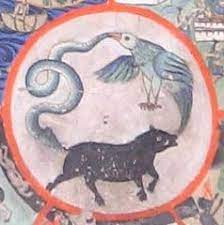 Date:
Saturday 20 November 2021 (10:15 -13:00)

Location:
126 Hampton Road, Redland
Teacher :
Shastri Merlin Cox
Coordinator :
Peter Bailie
Contact person : Sue Blackwell
An opportunity for longer periods of meditation practice, along with readings , discussions, etc. Everyone welcome, either at Friends Meeting House, 126 Hampton rd, Redland, BS6 6JE, or online on Zoom.
This event will be led by Shastri Merlin Cox. Merlin encountered the Vidyadhara Chögyam Trungpa Rinpoche in 1977 becoming his student until the Vidhadhara's death in 1987 and subsequently becoming a student of his son Sakyong Mipham Rinpoche. He was Director of the London Shambhala Meditation Centre for seven years and was appointed to the role of Shastri (senior teacher) in 2017. He was employed by Amnesty International as a software engineer for fifteen years and now works on a self-employed basis. He lives with his wife in London, and will be joining us via Zoom.
His talk is entitled "BUDDHA NATURE versus NEGATIVE ACTIONS - How to work with our negativity in daily life".
"Sometimes our meditation practice (or our life in general) seems to be going relatively well and we may have some experience of calm but inevitably disturbances arise in the form of anxiety, fear, anger, jealousy, desire, depression, hatred, etc. These phenomena are known in Sanskrit as kleshas (sometimes translated as 'afflictive emotions' or simply 'afflictions'). Our relationship with the kleshas is typically unclear: sometimes we seem to be "doing" them, but at other times they seem to be being "done" to us and beyond our control.
On a personal level the kleshas can cause us suffering and lead us into actions which we may come to regret and on a global level we can see the three 'root' kleshas of greed, hatred and delusion as the ultimate cause of wars, gross inequality, and environmental destruction.
How does the disturbing presence of the kleshas in ourselves square with what we may have heard about our 'basic goodness' or 'buddha nature' as human beings? How can we work with them in our practice and life? And how are the kleshas related to what is known as the 'mandala of the five buddhas'? We will explore these questions through the medium of a talk, exercises and discussion."
Meditation instruction is offered for new meditators.
You can attend in person at the Community Room, Friends Meeting House, 126 Hampton Rd, Redland, BS6 6JE.
Please arrive at 10.15 am to start promptly at 10.30 am.
If attending in person, please ensure you ring the correct bell, marked community room
If you are attending via Zoom, please click here at the start of the event.
The passcode is 889483 if you are asked for it.
OFFERINGS
It is traditional to make an offering to express ones's appreciation for the opportunity to practice, and recieve dharma teachings. Even hearing a reading, contemplating, and discussing, creates a situation for learning, understanding and insights to arise. By making an offering, you also help to sustain an environment, either physical or virtual, from which others may benefit. If you feel inspired to do this, Around £5 - £10 is suggested, but whatever you like. In order to make an offering, please click the "Registration" button - you will be sent our bank details. Please reference your transfer "talk"
As it says in one practice, "Generosity is the virtue that produces peace" , and however large or small it is always valued.