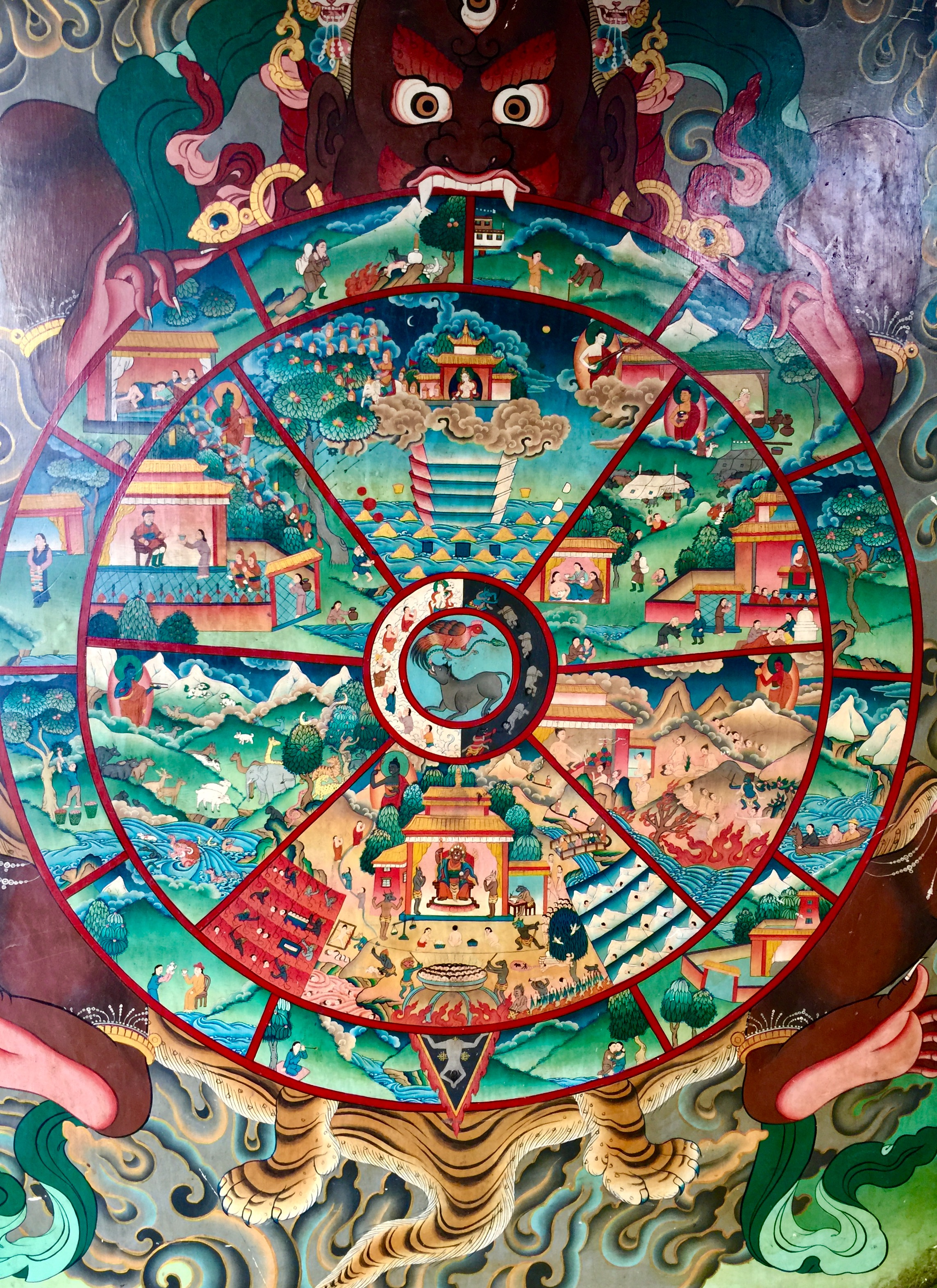 Date:
Saturday 16 July 2022 (10:15 -13:00)

Location:
126 Hampton Road, Redland
In this month's City Retreat we will explore this traditional Buddhist teaching on the six realms of existence
One of the most effective strategies which ego deploys to maintain itself is to ensure that our thinking mind is fully occupied. The six realms are part of this device and are described by Chögyam Trungpa Rinpoche as follows:
The six realms provide us with a style of confusion, a way of entertaining and occupying ourselves so as not to have to face our fundamental uncertainty, our ultimate fear that we may not exist.
We will explore this traditional Buddhist teaching on the six realms, the way in which we imprison ourselves through our habitual patterns and its relevance to our everyday life through talks, sitting meditation and exercises. The session will be led by Irene Cleghorn and Pete Bailie who are both members of and experienced practitioners within the Shambhala Buddhist organisation.
Meditation instruction is offered for new meditators.
You can attend in person at the Community Room, Friends Meeting House, 126 Hampton Rd, Redland, BS6 6JE.
Please arrive at 10.15 am to start promptly at 10.30 am.
If attending in person, please ensure you ring the correct bell, marked "Community Room"
If you are attending via Zoom, please click here at the start of the event.
The passcode is 889483 if you are asked for it.
OFFERINGS
It is traditional to make an offering to express ones's appreciation for the opportunity to practice, and recieve dharma teachings. Even hearing a reading, contemplating, and discussing, creates a situation for learning, understanding and insights to arise. By making an offering, you also help to sustain an environment, either physical or virtual, from which others may benefit. If you feel inspired to do this, Around £5 - £10 is suggested, but whatever you like. In order to make an offering, please click the "Registration" button - you will be sent our bank details.
As it says in one practice, "Generosity is the virtue that produces peace" , and however large or small it is always valued.