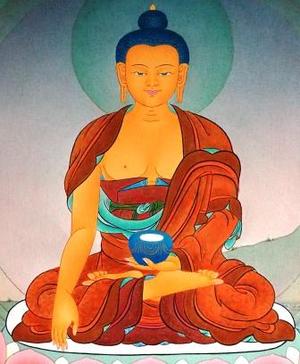 Date:
Saturday 18 March 2023 (10:15 -13:00)

Location:
126 Hampton Road, Redland
Coordinator :
Irene Cleghorn
An opportunity for a longer session. Activities include sitting meditation and an activity such as a talk with discussion. This month's topic is Patience.
No need to register for this event (*unless you want our bank details to give a donation). Just turn up at 126 Hampton Road, or click here to join via Zoom.
Everyone welcome. New meditators will be offered meditation instruction with a qualified meditation instructor.
We continue our study of the Paramitas with Patience.
In the Mahayana teachings, Patience is seen as the antidote to aggression and the source of peace, both in our minds and in our daily life. It is not merely passive forbearance or willingness to wait, but a more proactive approach to our challenges. Through letting go of Ego's tendency to want to control situations and drive them in our desired direction, we can slow down, relax and come into harmony with the natural flow of unfolding reality.
The session will be led by David Hope, a senior teacher in Shambhala.
David has been involved in Shambhala for 40 years. He helped establish the London Shambhala Centre in the early 1980s. He set up Shambhala Training in Britain and ran it for many years. Since then he has taught widely in Europe and other countries worldwide, including Australia, New Zealand and South Africa.
*It is traditional to make an offering when receiving teachings and you are invited to do so by clicking the Registration button. You will the receive an email with our bank details. £5- £10 is suggested.